Yet another week passes... crazy how fast they fly. I can't believe summer is almost over. I am sad to see it go for two reasons: 1. time goes to quickly 2. No more swimming! Yes, I am on of those... who could live in the pool, I clarify because living by the pool isn't an option for me and my British Isle's skin but in the water... now that's what I am talking about.
So here is my past week in photos
These next two were too much fun. Super geeky fantasy football night... I don't know ANYTHING about football but I got to make food for it. It looked like a LAN party.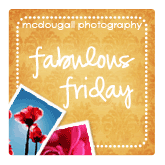 Hosted by Cecily and Lolli